I watched the whole process the other night. Was great to watch. And for anyone else who owns a Leo Gecko knows how hard it is to witness as Its generally over so quick.
I've had her almost 3 years, and usually can see when see is going to shed, and then the next morning its been and gone

.
This time tho, I watched. So here are a few photos of the event. I felt a little intrusive so didn't want to keep taking pics
. But it was awesome.
Thats the start....
After this part, she actually went inside her hide, and when she emerged, she was like this...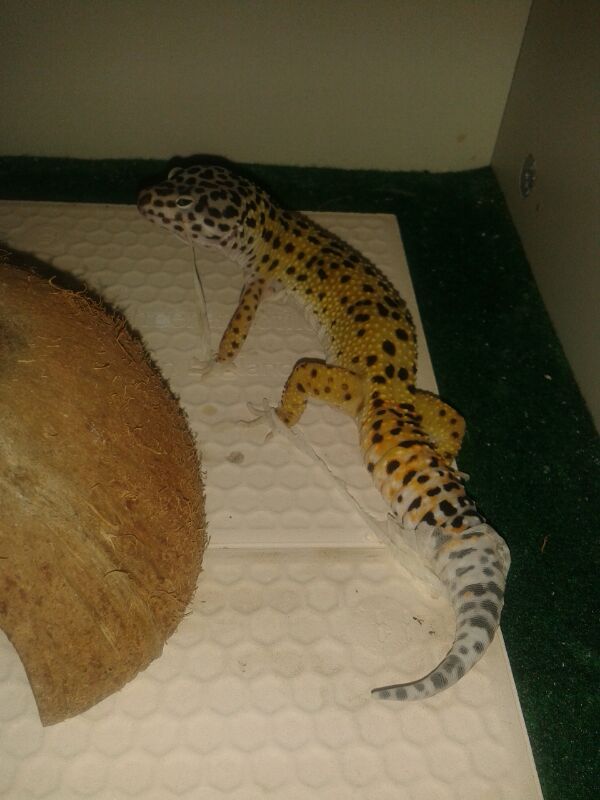 She then went back into her moist hide with this bit hanging off

...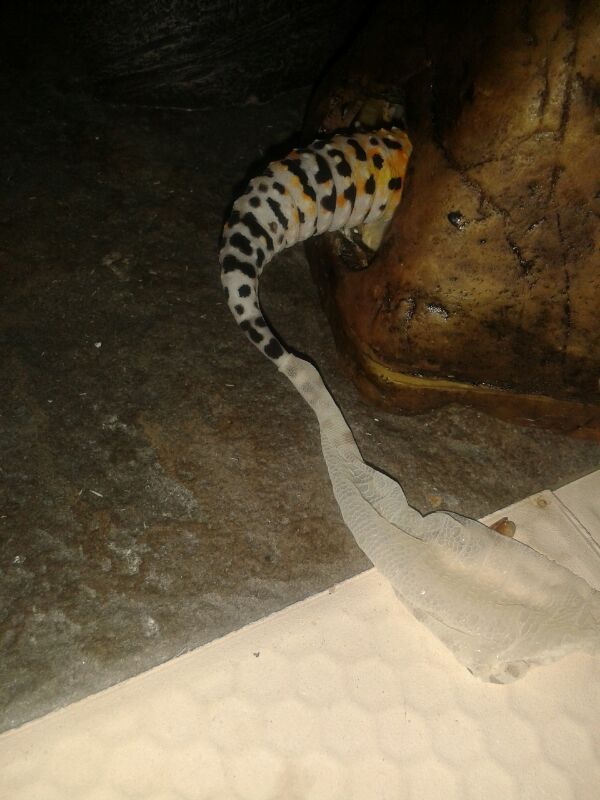 Then just as I thought she was done, she come back out as if to say "Look, Im done!!", and is eating the last bit...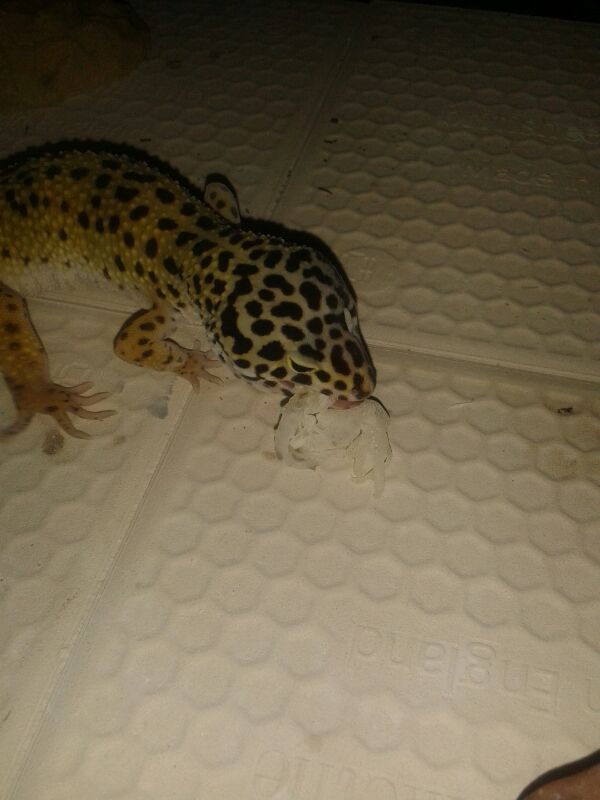 Well, there ya go. I sorry I missed the whole midsection process, but I didn't have the heart to open up her hide to see what she was doing
. But still, how cool.