Last weekend I had a delivery of a dragon to Mt Gambier in South Australia which coincided with a BBQ for a group of reptile owners who I know - so I grabbed a few photos of some of the snakes there.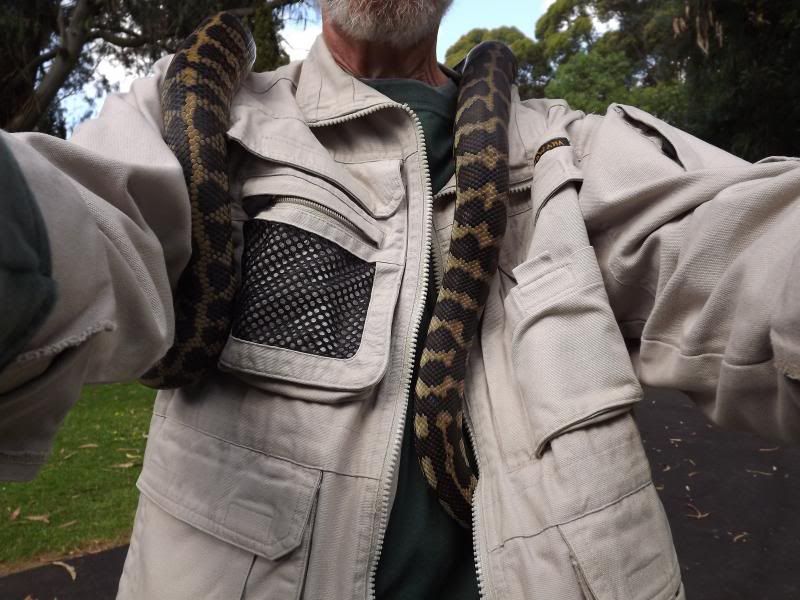 This guy is "Fluffy" ! For some reason all the pythons took a liking to my jacket and spent time investigating it.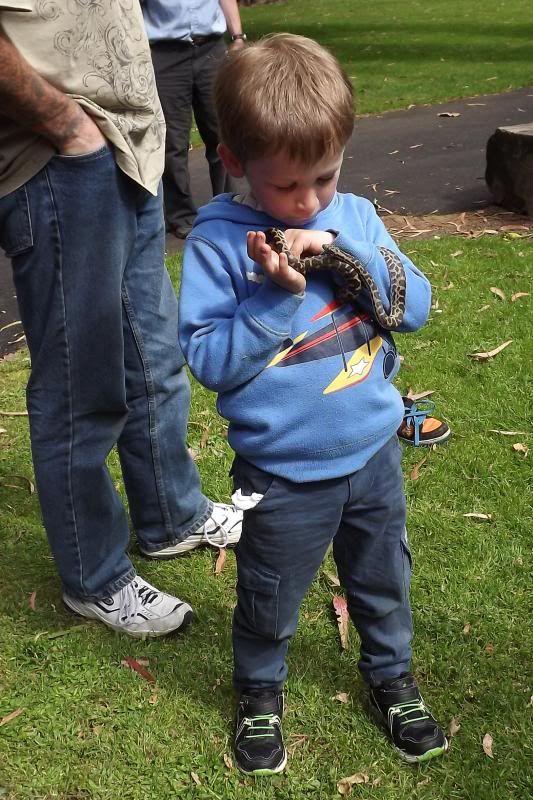 We also had smaller snakes for smaller owners - this kid is cuddling a Spotted python which is about half grown.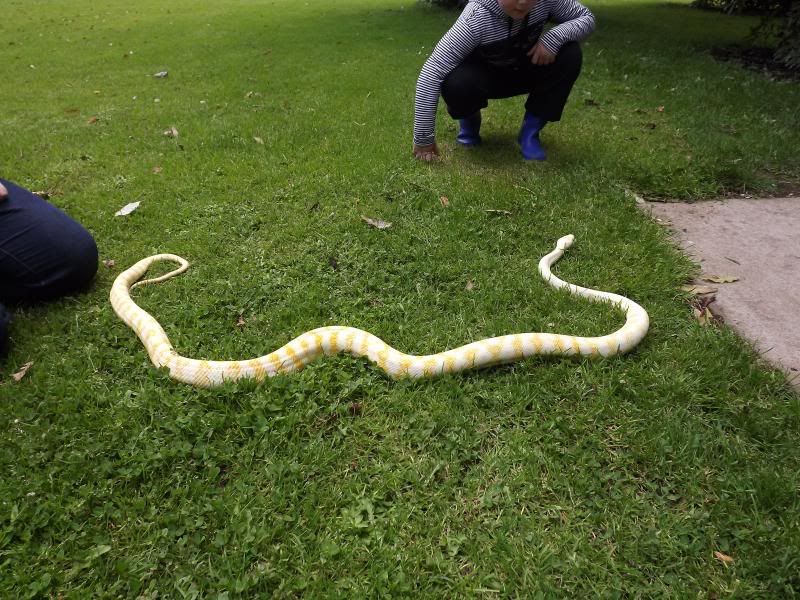 Duchess is an albino Darwin python and as you can see is a reasonable size (nearly fully grown). She also took a liking to me but no photos as with her she was wrapped around my right wrist and fore arm, then stretched across my back, around my upper left arm and down my sleeve - effectively I was immobilised and it took a couple of people to untangle us when it was time for her to go home.
Pandora - another Darwin fell in love with me and spent an hour in my jacket wrapped round my upper arm - needed help when it came to peeling her off me!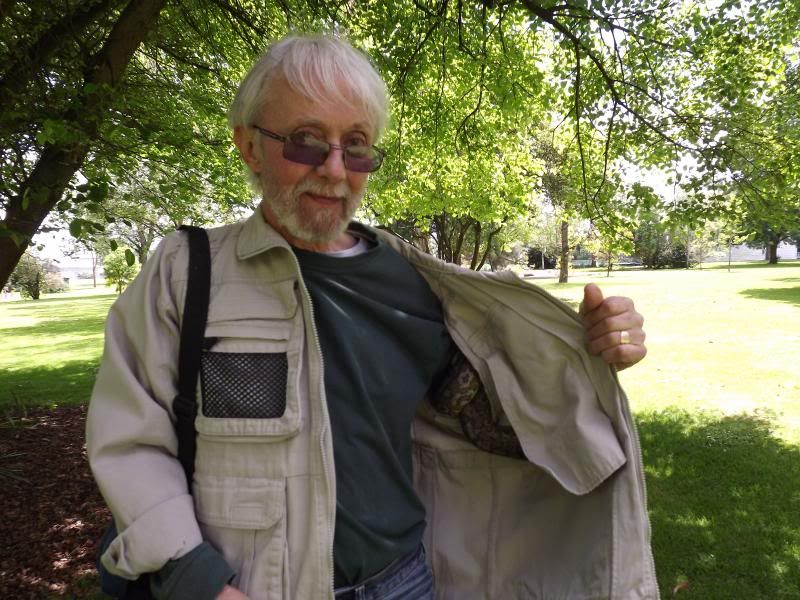 We did have a few beardies but nothing you haven't seen before although one of them was racing around on a table eating all the cake crumbs he could find
Interestingly there was no reaction between the snakes and/or the dragons but being in a public place two bus loads of tourists deserted their tour guides as we were much more interesting

Rick
_________________
Beardies from an Australian point of view.