I'm just back from a holiday in Perth WA which included a trip to Monkey Mia so I thought I'd share a few of the photos taken along the way. As I haven't finished sorting them all yet I'll post a few at a time. Weather was a little over the top with temps varying between 37C and 44C which tends to slow you down a bit, it also makes for ideal bush fire weather as you'll see from the following sequence of shots.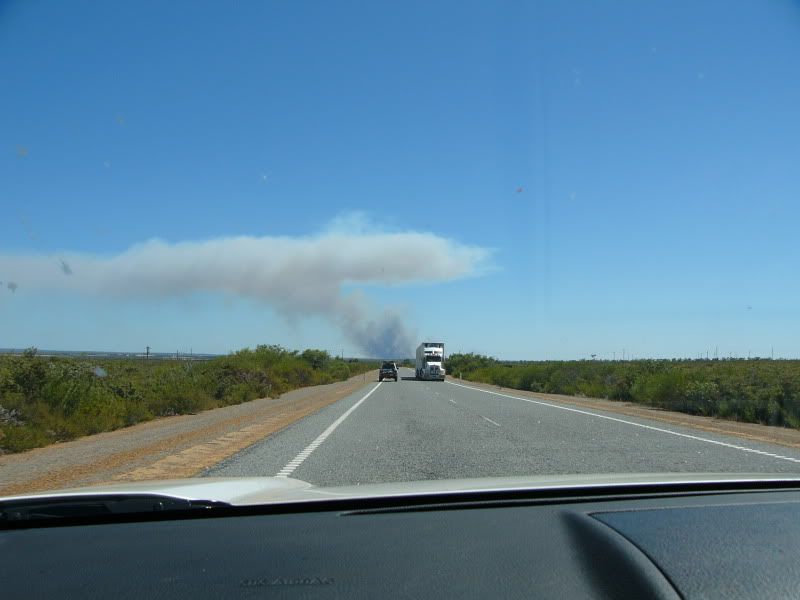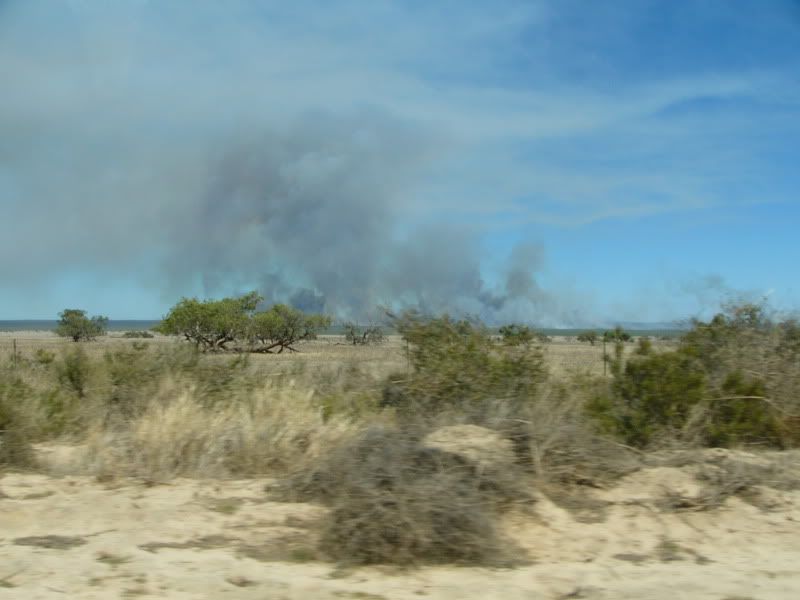 This series was taken over a period of 30 minutes only and shows how fast a fire can develop. We were diverted around it by police and had a 20+ km drive over unmade roads to avoid the fire, good fun when all you can see of other road users is this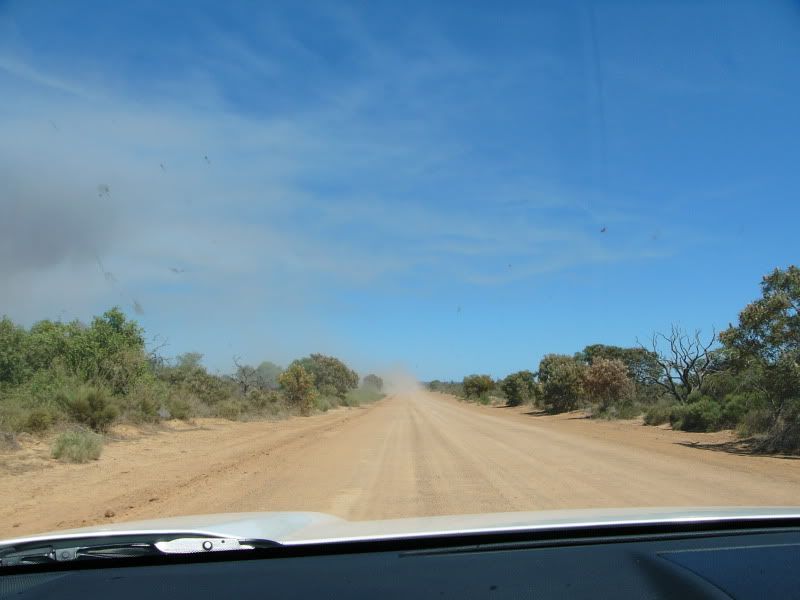 Believe it or not but there is a vehicle in the dust directly in front of our vehicle, you have to follow a long way back so that, if there's one coming the other way you will see it come out of the dust cloud. At one point a road train passed us going in the other direction and we had to stop as visibility was literally nil
Driving back at the end of the week we were able to go through the area affected and this is a smple of how the roadside looked.
Rick
_________________
Beardies from an Australian point of view.