Someone on here asked for lots of photos so for those who want to be bored by my holiday snaps here goes:-
Basically we stayed in Perth for a wedding then took some UK relatives up to Monkey Mia for a bit of sight seeing. You've seen the bush fire in my other post but once past that netxt stop was a holiday home (not ours) in Denham.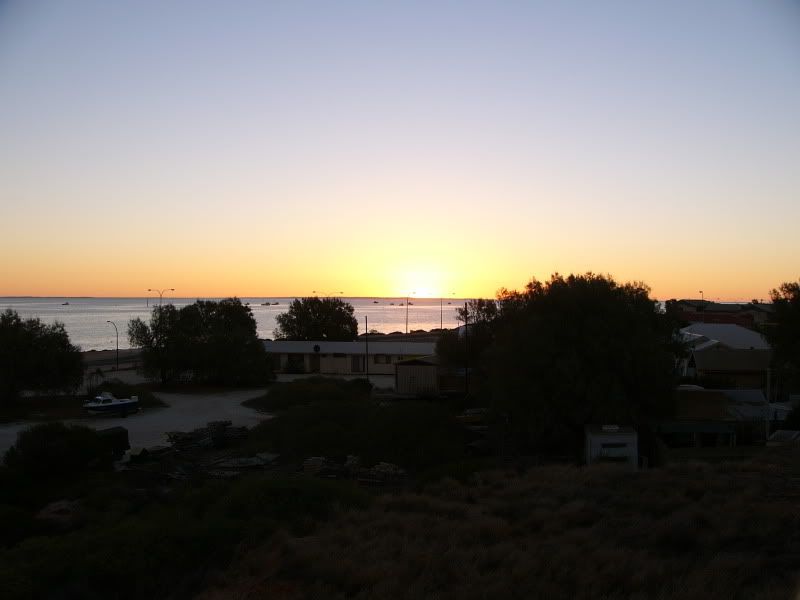 This is sunset from the back veranda and the following two are the same view during the day.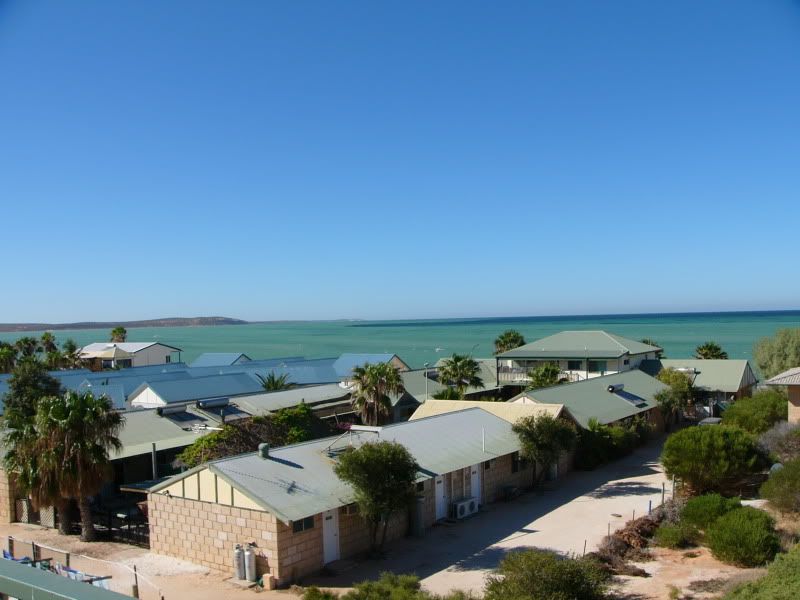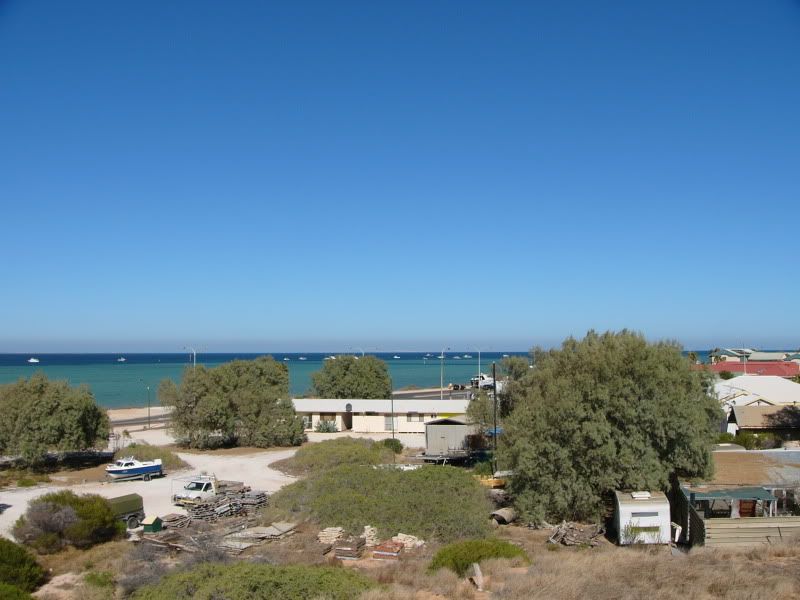 We have some pretty good cliff and beach scenery around there and as the area is so remote the whole place is unspoilt, we do have public loos but I think they probably don't look quite like the ones you'd expect to meet in the UK.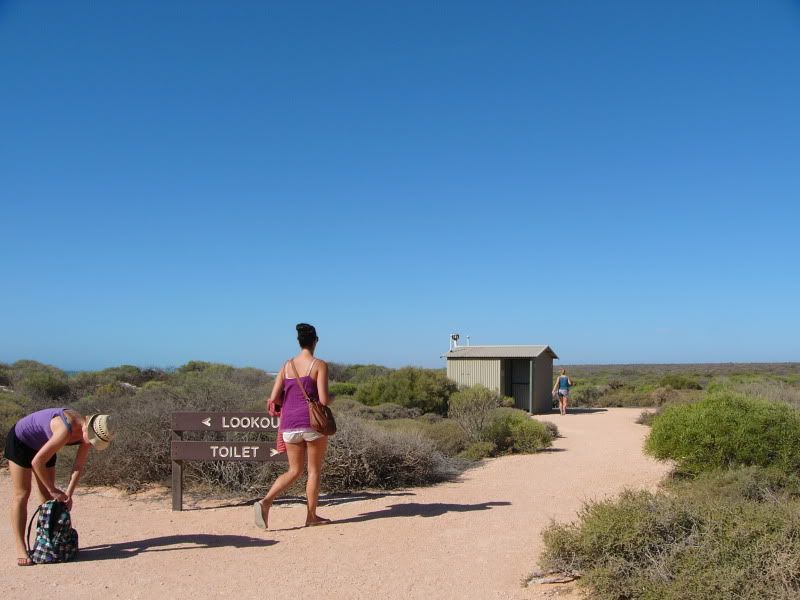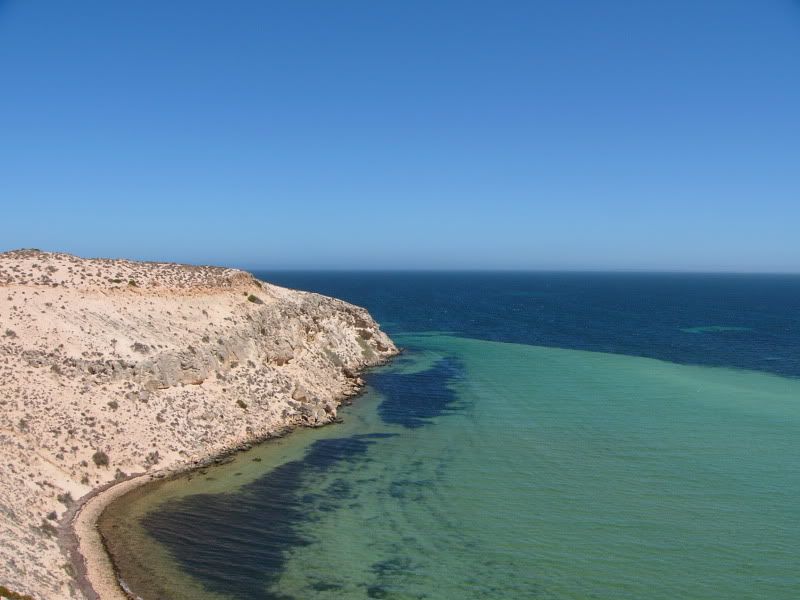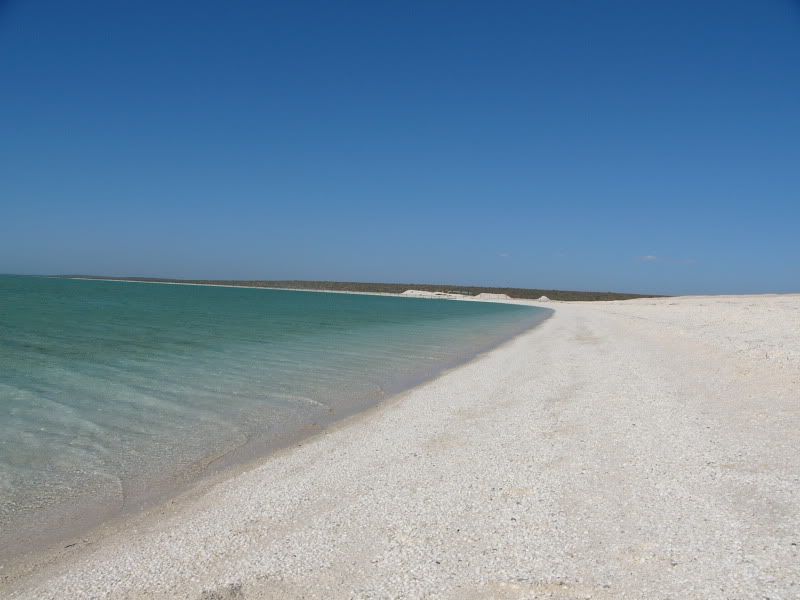 The waters in particular are crystal clear - this shot really doesn't do them justice.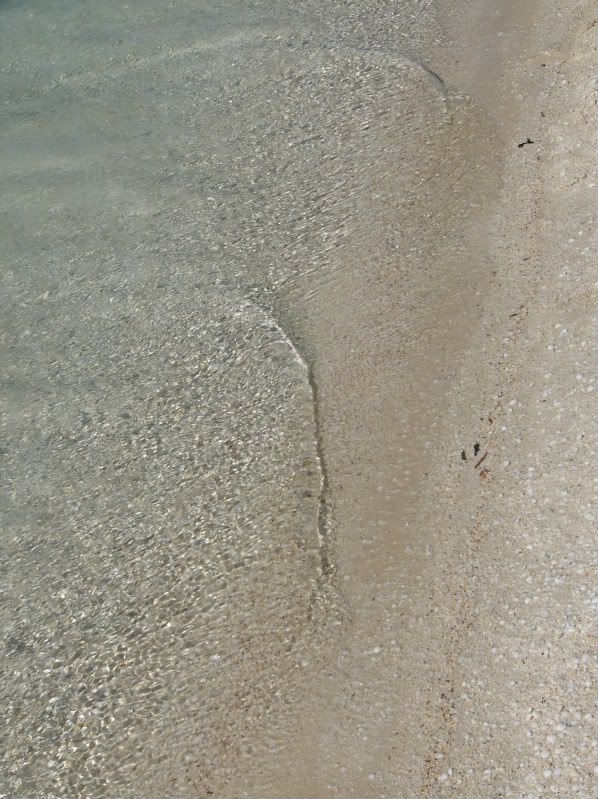 One of the highlights was a couple of cruises one daytime and one at sunset, both on an ex-ocean racing catamaran "Shotover".
On the daytime cruise we saw sea snakes, dugongs, dolphins, loggerhead turtles, reef sharks and a large collection of assorted birds. These guys came along for a game but got bored as we weren't going fast enough for them so they shot off to play elsewhere.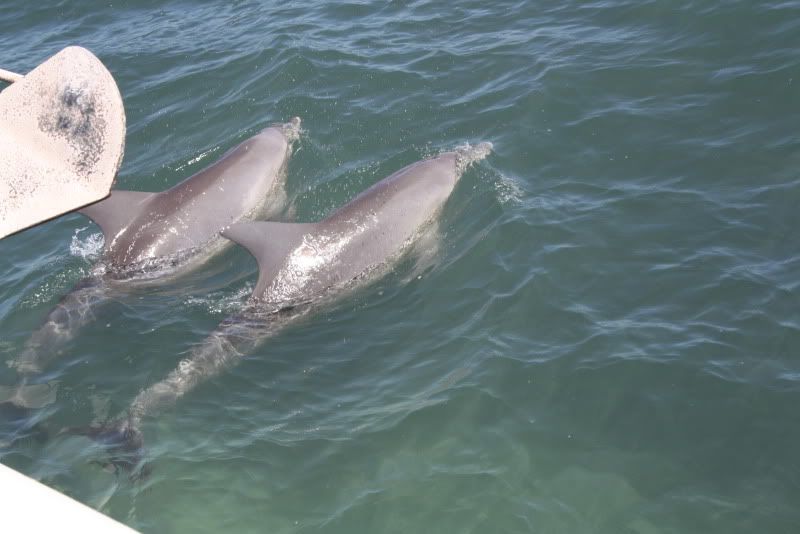 Regretfully the other visitors were to fast for me to get any photos

Scenery however was great especially some of the red cliffs in the distance.
The local turtle at the pier however did put on a nice show and scared a large shoal of whiting at one point.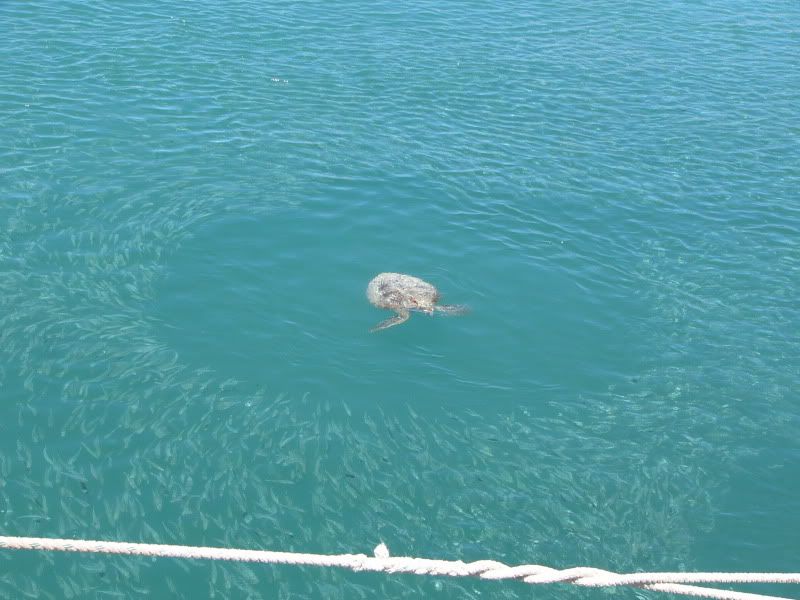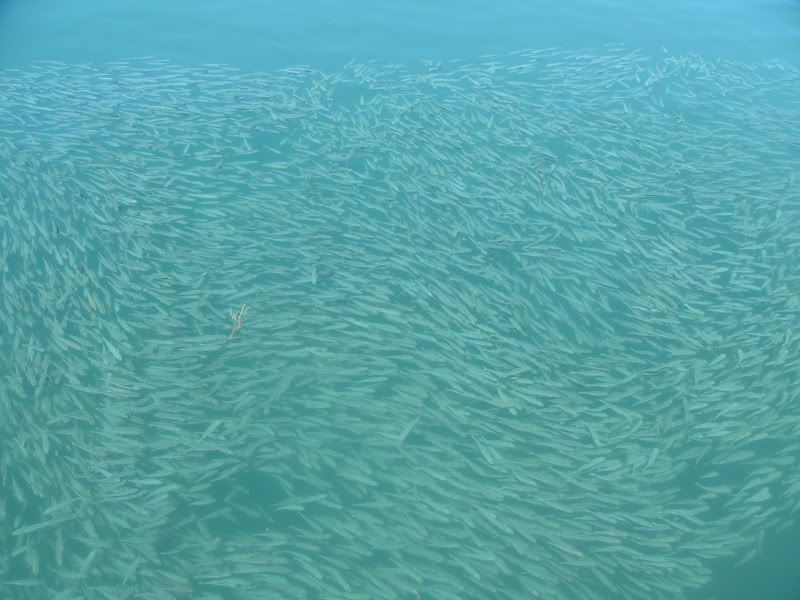 For me however I think the sunset/moonrise cruise was the highlight - I'll let you decide for yourselves from the following shots.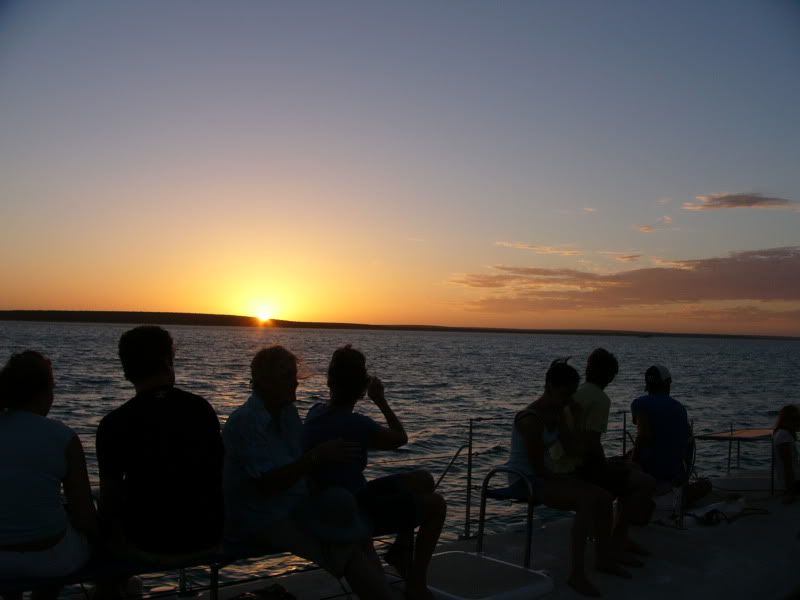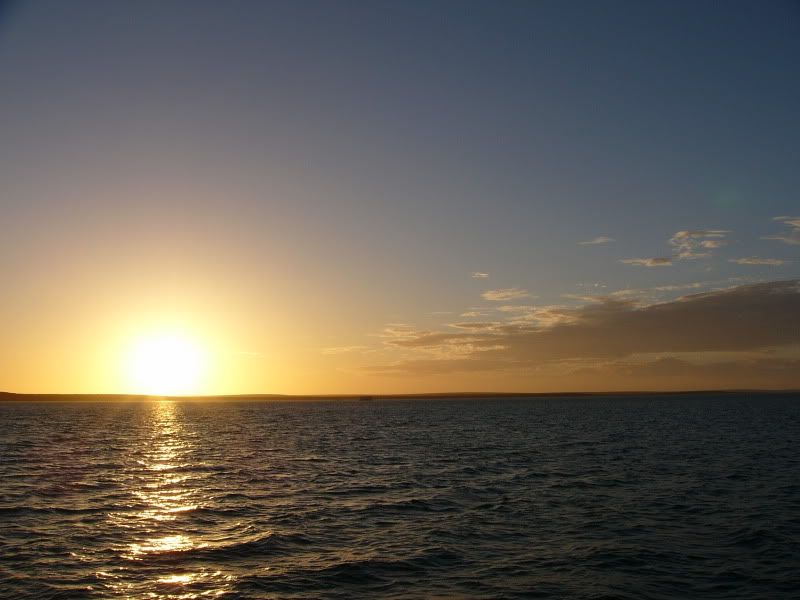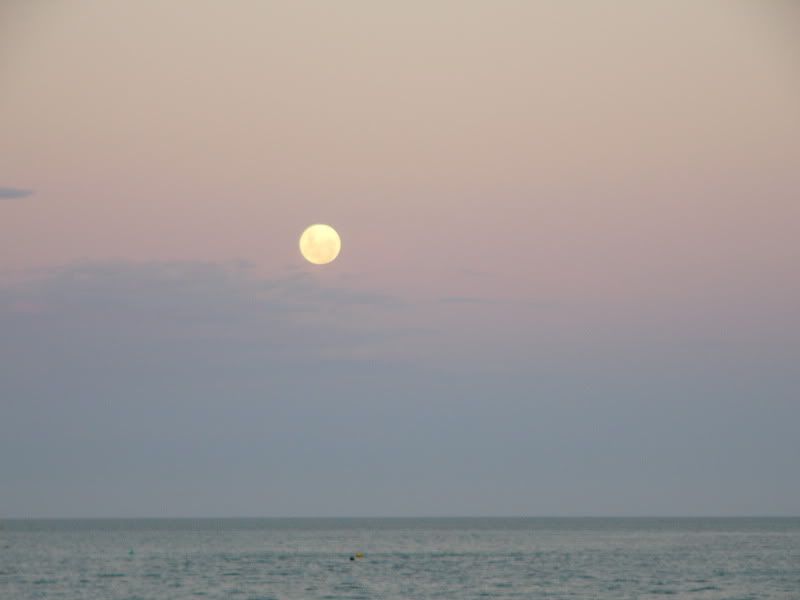 I think all the places I've mentioned have web sites so you can look them up if you want to know more about the area. I'd be happy to give you tours but you would need to cover my fares and accommodation from Victoria


Rick
_________________
Beardies from an Australian point of view.