Due to still awaiting a few parts I only got so far today unfortunately.
The first job was mounting the heat lamp, very simply I marked the centre line of the viv, dismounted the ceramic by loosening the wire retaining screw and unscrewing the assembly, then screwed the bracket onto the back wall.
I then decided to attach the cable to the wall and the uv cables to the ceiling. Another easy job requiring only a hammer.
I took the 60x30cm sandstone slabs I bought at a garden centre and smashed them with a mallet. Making sure that there were no sharp edges afterwards I started playing around with the layout.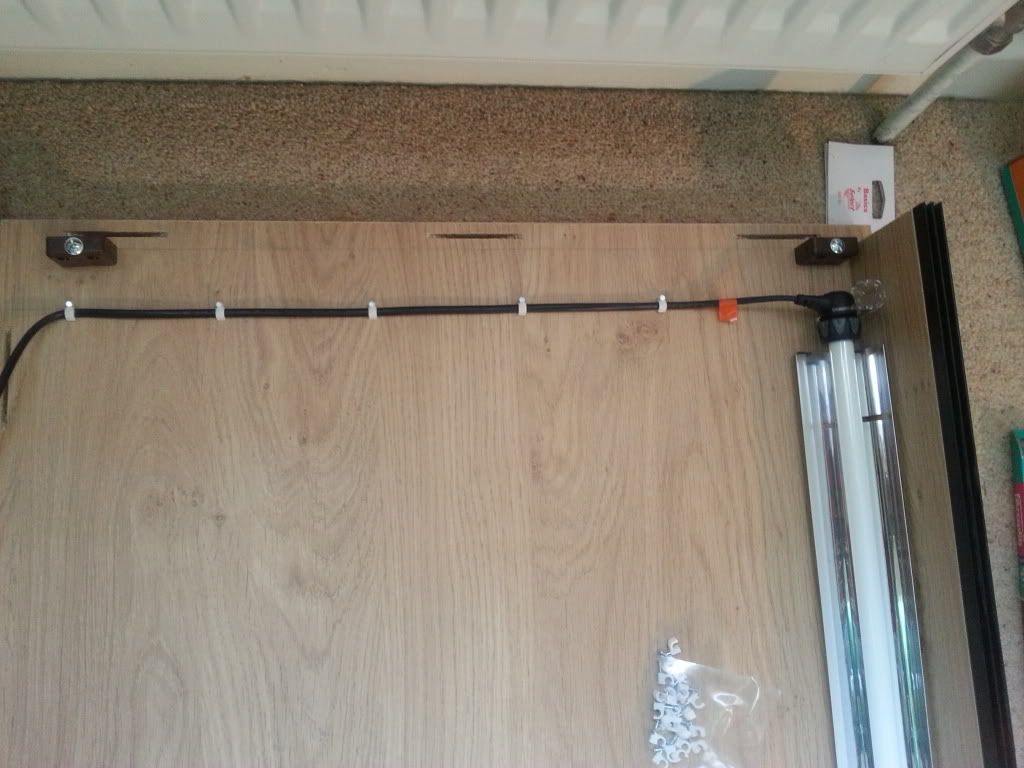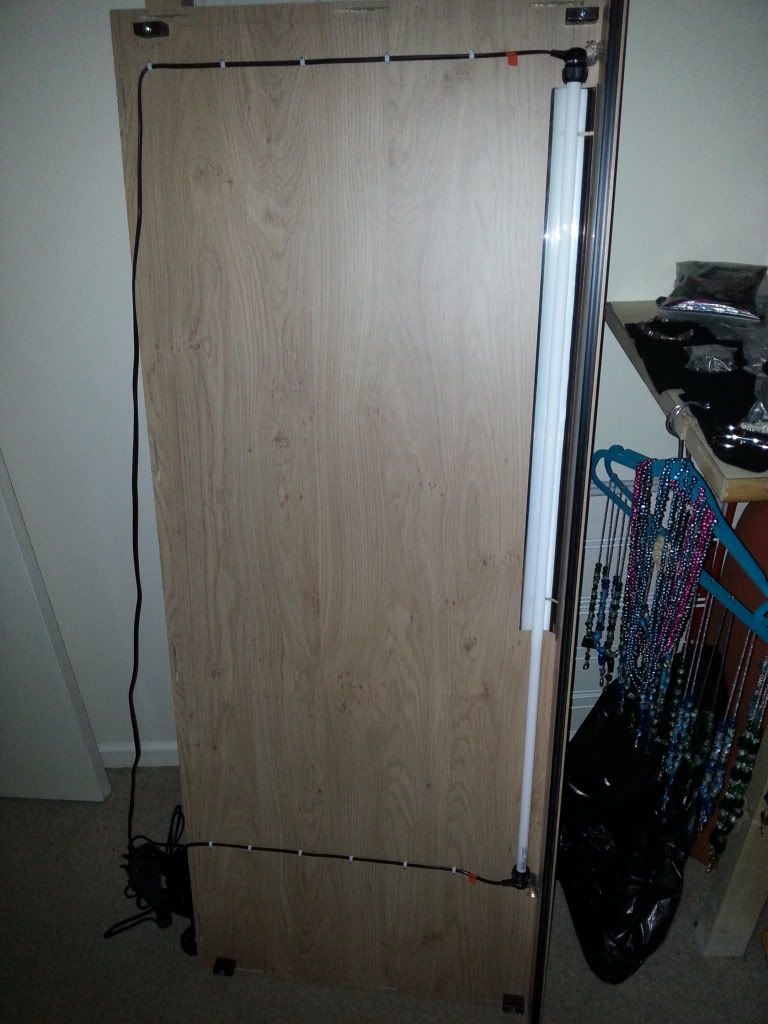 That's it for today really other than procuring some brown silicone for sealing it up when finished.