That's it now all eggs hatched the other day was just waiting on the last 1. But today i cut the egg open to see why it's not hatching, shriveled up and what not but nothing happened. Anyway found a deformed dragon inside, it had 2 heads so don't no what has happened there. Just youtube and others have had twin headed dragons, but don't go down to well come feeding time.
Just to confirm we hatched 3 of her clutches, and bought 1 clutch in and only lost 3 dragons.
Used a reptibator with another digi stat and humid stat, the built in 1's are way too high in the baitor and gives off wrong readings. Used some type of moss for laying the eggs on, and placed in takeaway boxes with lid and air holes.
Temp on the baitor was set at 33.5 to get 30 at egg box height, humid was 84% AVG 65% low 90% high.
Needed to buy 2 more 4ft vivs now have 4 4ft vivs, 1 is for my bro when we have sold the last dragon. 18 babys was in 1 4ft viv and had no problems regarding fighting, nipping each other.
Had plenty in the viv for them to do and plenty of areas with good heat, TBH i think this nipping goes on if they are hungry or lacking in decent areas. Not advising to keep this many in 1 viv, but i had no problems at all.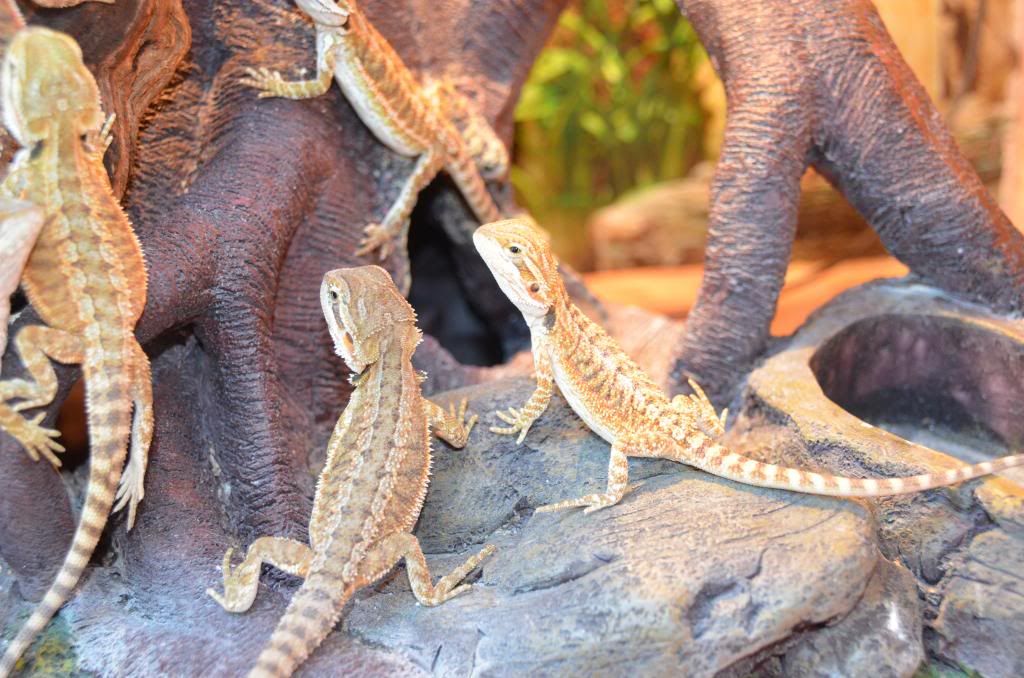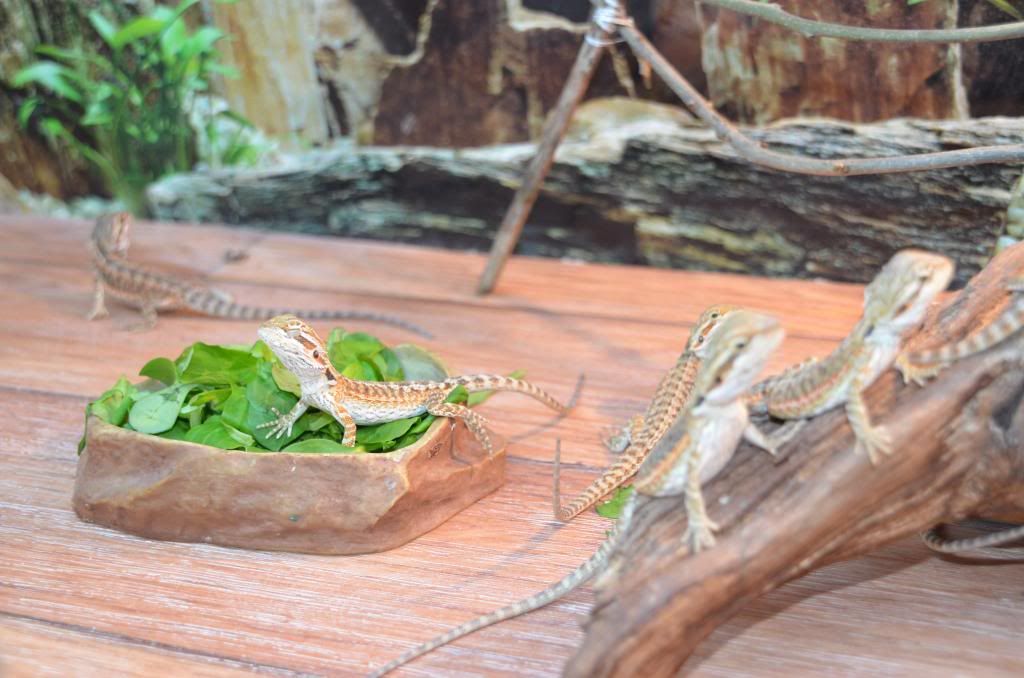 This was done mainly because i could, and wanted to see new live forming and growing. It was and still is an experience because we still need to sell a good amount of dragons. The local pet shop had the first 2 clutches 28 dragons, another pet shop just tuck 7 8 week old ones yesterday.
Total cost for this experience is
0 rapitbator £120, moss £10. £130
1 2X vivs £425 Plus needed bits to set up £150 total £575
2 food estimated for all 59 dragon 8 week basis only
6 crickets a head X3 times a day X 59 dragons 1062 crickets is about £7.50 a day plus greens. Minimum cost of food £420 plus greens over 8 weeks, minimum because they eat more than 9 each day. Plus bigger the dragon bigger the food, bigger the food less per box.
Total main cost of £1125 and raising till all babies sold.
The above cost is a min as well
Nappy bags for poo, clening for the vivs, baby wipes and whatnot N/A in cost the wife bought these so not sure.
Some other cost but the main 1's for me are listed.
I have tried to give as much info regarding my experience, but has i did not log all spends then some stuff will be missed.
If somebody had given this info above would i have still done it?? well yes i would it was never about the money in the first place. But other people now may think twice before jumping in and hatching dragon eggs.
Selling dragons made no money at all lets get that clear, unless you get food, vivs for free that is.
None have been sold on the web, and have been listed on 2 websites just like to be clear on that as well.
Was sold to the LPS's only at £10 from 1 shop and £8 from another, so don't even cover it's food for 8 weeks.
Hope this info proves helpful to some and if oats missed i will edit.